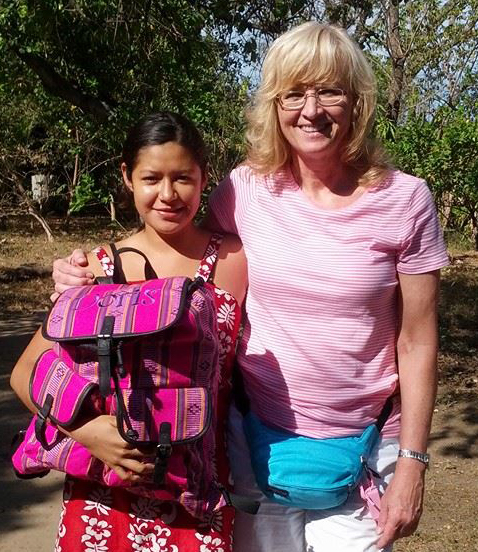 Rhonda Holton is a neonatal nurse practioner in Augusta, Georgia. She is involved with Indian Springs Holiness Camp Meeting in Flovilla, Georgia, and is President of The Indian Springs Ladies' Fellowship. Rhonda recalls the initial point when she felt compelled to give $50 to a WGM missionary from Honduras during Indian Springs Camp Meeting. "Angie Overholt spoke on Missionary Day about the needs of Honduran school children at a missionary service at campmeeeting in 2008," Rhonda said.  "At that time, a donation of $50 would supply a school scholarship, their uniform and books needed for one academic years." 
"I felt God leading me to give a donation. I simply handed Angie a check for $50 for school needs and walked away. I never dreamed that this simple act of obedience would be the start of an international ministry," Rhonda recalls.
In February 2009 when Rhonda accompanied a mission team from Indian Springs Holiness Camp Meeting to Choluteca, Honduras, her heart was deeply touched by the overwhelming poverty and lack of education. She met a beautiful brown-eyed Honduran child named Lizzie. Lizzie and her family lived in a 6' x 8' slatted home.  The walls had huge cracks; the floor was mud and everything the family owned was in plastic bags. However, the child's radiant face inspired the beginning of a ministry in Honduras that has improved the lives of hundreds of students and their families since 2009.
"What if I had not been obedient? What blessings would I have missed?  The more I obeyed God, the more of His kingdom He entrusted me with. The more God entrusted me with, the more blessings I received from Him."  Rhonda Holton, Founder 
Through Rhonda's inspiration and leadership, Lizzie and her family now have a more secure and warm home. She and her siblings have received a good education from generous U.S. donors who caught the vision of improving education for Honduran school children.
Today, scholarships are provided for over 150 elementary-high school students through The Lizzie Project. In addition, financial support is raised by WGM and The Lizzie Project for vocational and nursing school programs.  This support provides the means for students to have greater financial opportunities for their future, their families and communities. Mission teams for The Lizzie Project also touch the lives of Hondurans through village outreach, teaching, spiritual leadership and sharing the love of Christ.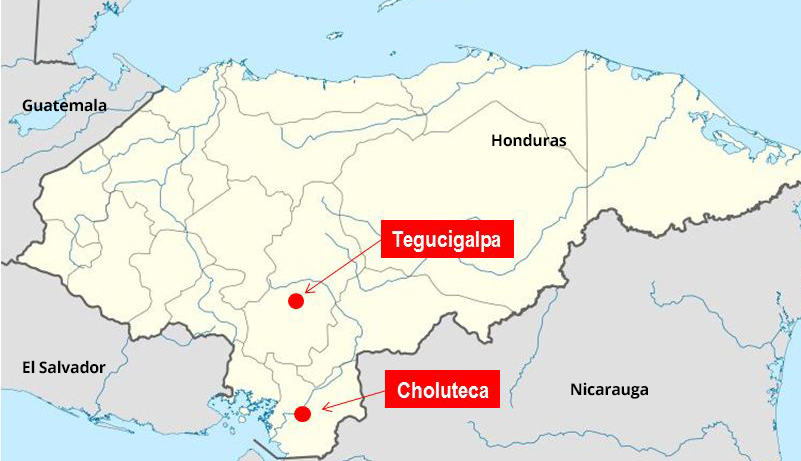 Approximately 9 million people
Choluteca is 5th largest city with100,000 residents
Became an independent republic in 1821
2nd poorest country in Central America
Education is free until the 9th grade; then families must pay for education
Main religion is Catholicism
WGM has been in Honduras since 1910